Home

/

Cif Ocean Bathroom Floor Cleaner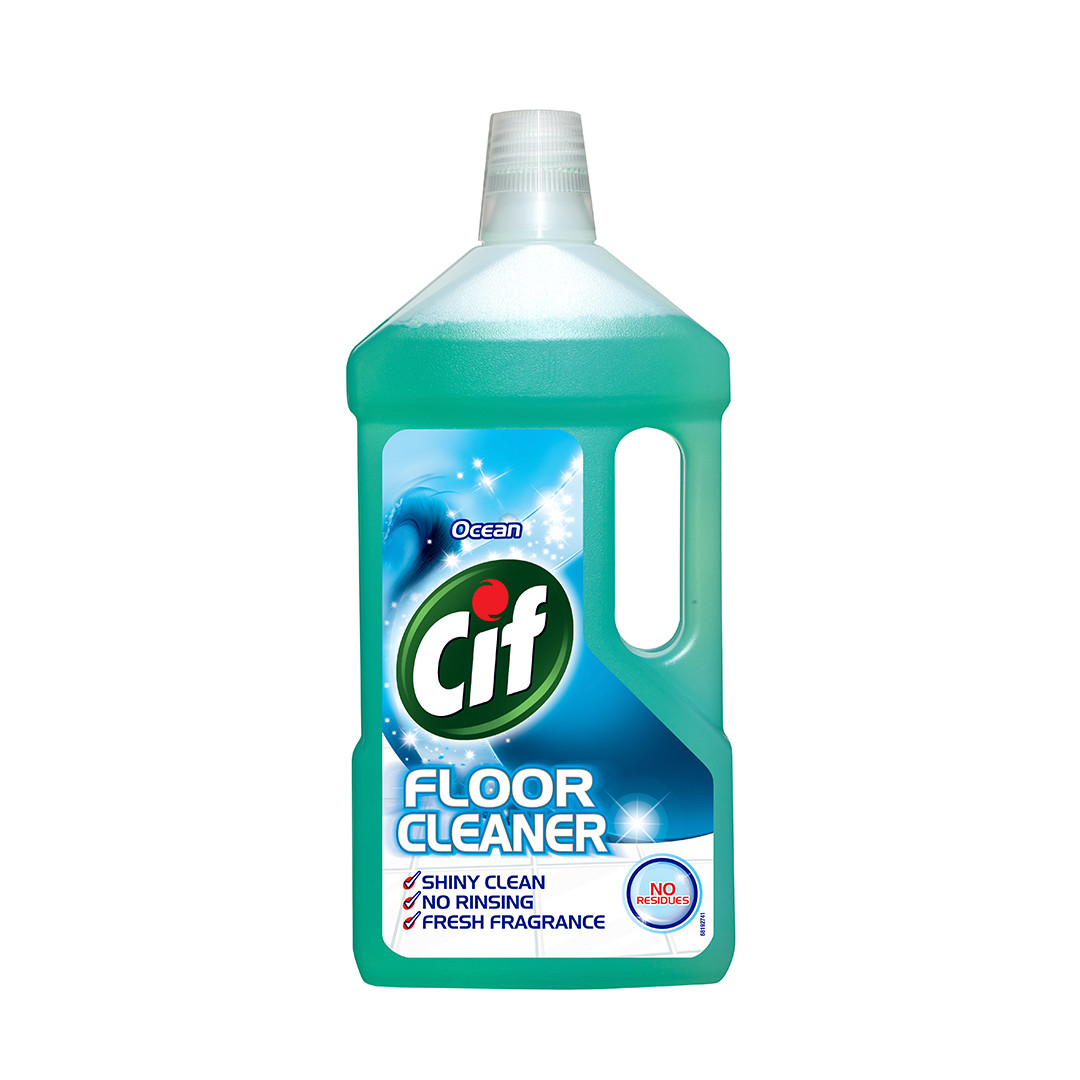 Cif Ocean Bathroom Floor Cleaner
Experience the beauty of Cif Ocean Floor Cleaner with its fresh aqua scent, it will leave your floor residue free and sparkling. This bathroom floor cleaner is an all-purpose cleaner that can be used on various number of surfaces such as: linoleum, vinyl and ceramic tile and is residue free to leave a brilliant shine. Cif Floor cleaners are specially formulated to cut through stubborn dirt on floors and washable surfaces around your home, whether it's your kitchen, bathroom or living-room. Just like with your favourite Cif bathroom cleaner sprays and shower cleaner sprays, this bathroom floor cleaner also leaves no residue, so you can enjoy the restored beauty of your bathroom floors even sooner! It's never been easier to make your bathroom floor beautifully clean, shiny and fantastically fragrant. Leave your bathroom perfect from top to bottom and attack limescale buildup in other corners of your bathroom with a reliable shower cleaner spray, like the Cif Limescale Remover. You can also use a range of Cif bathroom cleaners and bathroom cleaner sprays to tackle dirt, water marks and soap scum, from the walls and sink, to the toilet and taps. Finally, restore brilliance beyond your bathroom floor and discover the range of Cif's floor cleaners for your kitchen, living rooms and bedrooms. For more detailed tips and advice on cleaning your bathroom floor, visit Cleanipedia.
Benefits
Multipurpose cleaner and reliable bathroom floor cleaner
Ocean Fresh Fragrance
Cuts through stubborn dirt
No rinsing
Residue free to leave a brilliant shine
Ideal for linoleum, vinyl and ceramic tiles
<5% Non-Ionic Surfactants, Phenoxyethanol, Perfume, Linalool.