New Cif Cleanboost. Join on our journey to a cleaner future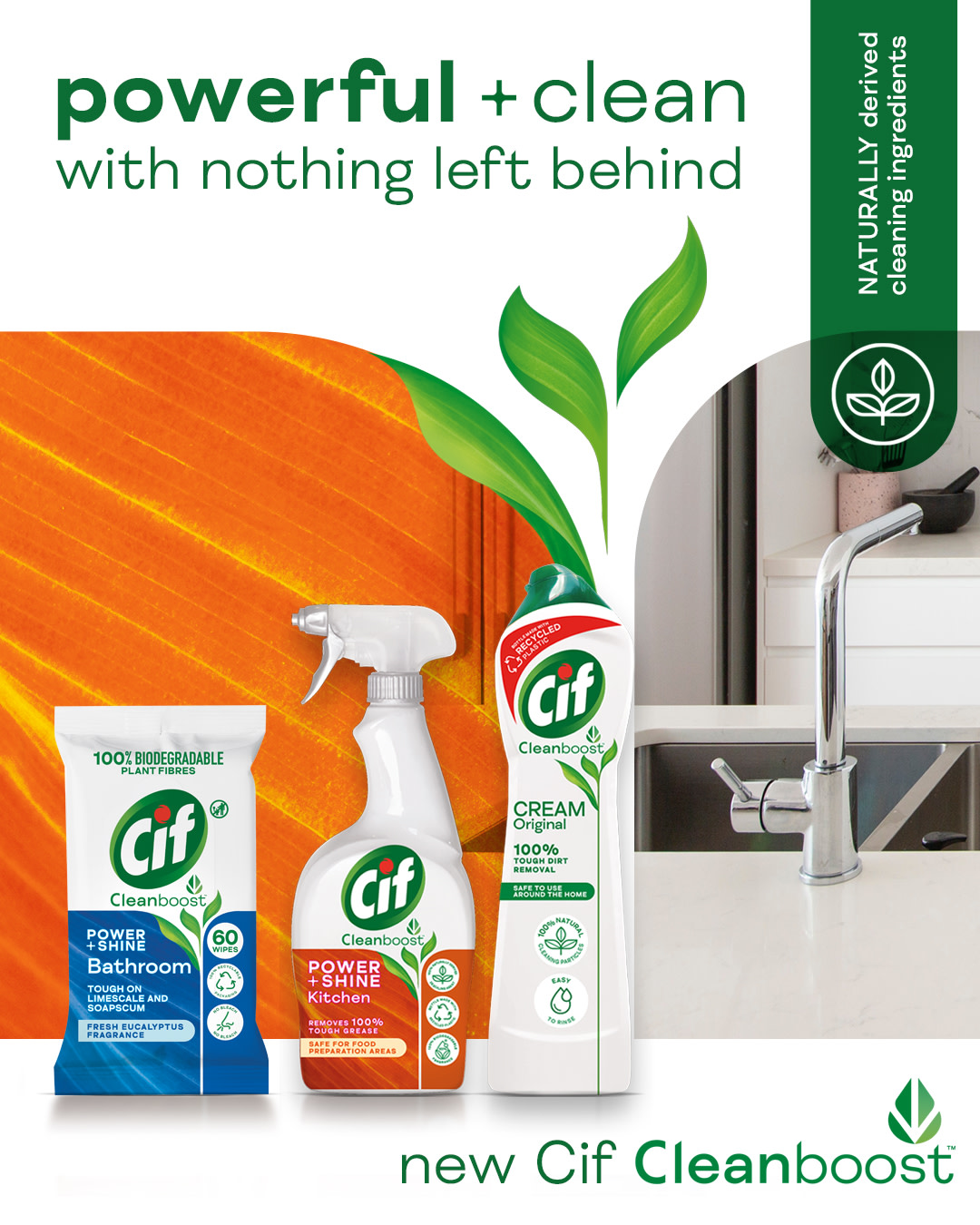 We're boosting our formulas Join us on our journey to a cleaner future
Our new Cif Cleanboost™ gives you a powerful clean with naturally derived ingredients, leaving nothing behind. No dirt, no residues, no harsh smells. From using sustainable ingredients to finding biodegradable alternatives, CifCleanboost™ allows you to rest easy knowing our formulations are tough on dirt, safer for your home, your family and the environment too.
Our Ranges
Sprays

100% tough dirt removal*

Safe for surfaces around the home

100% naturally derived cleaning ingredients

* Kitchen And Bathroom sprays

Creams

100% tough dirt removal

Safe for surfaces around the home

100% natural cleaning particles

Wipes

Tough on dirt

Recyclable packaging

100% biodegradable plant fibres

Ecorefill

10x concentrated

save 75% more plastic*

*versus the original trigger
Purchase Cif from the retailers below:

*no dirt, no residue, no harsh fumes. Our new Cif Power&Shine Ecorefill Kitchen, Bathroom, Multipurpose, may not yet be available. Hence, when using an Ecorefill to refill your bottle, please refer to the ingredients on the label.