Home

/

Cif Ultrafast Anti-Bac Spray XL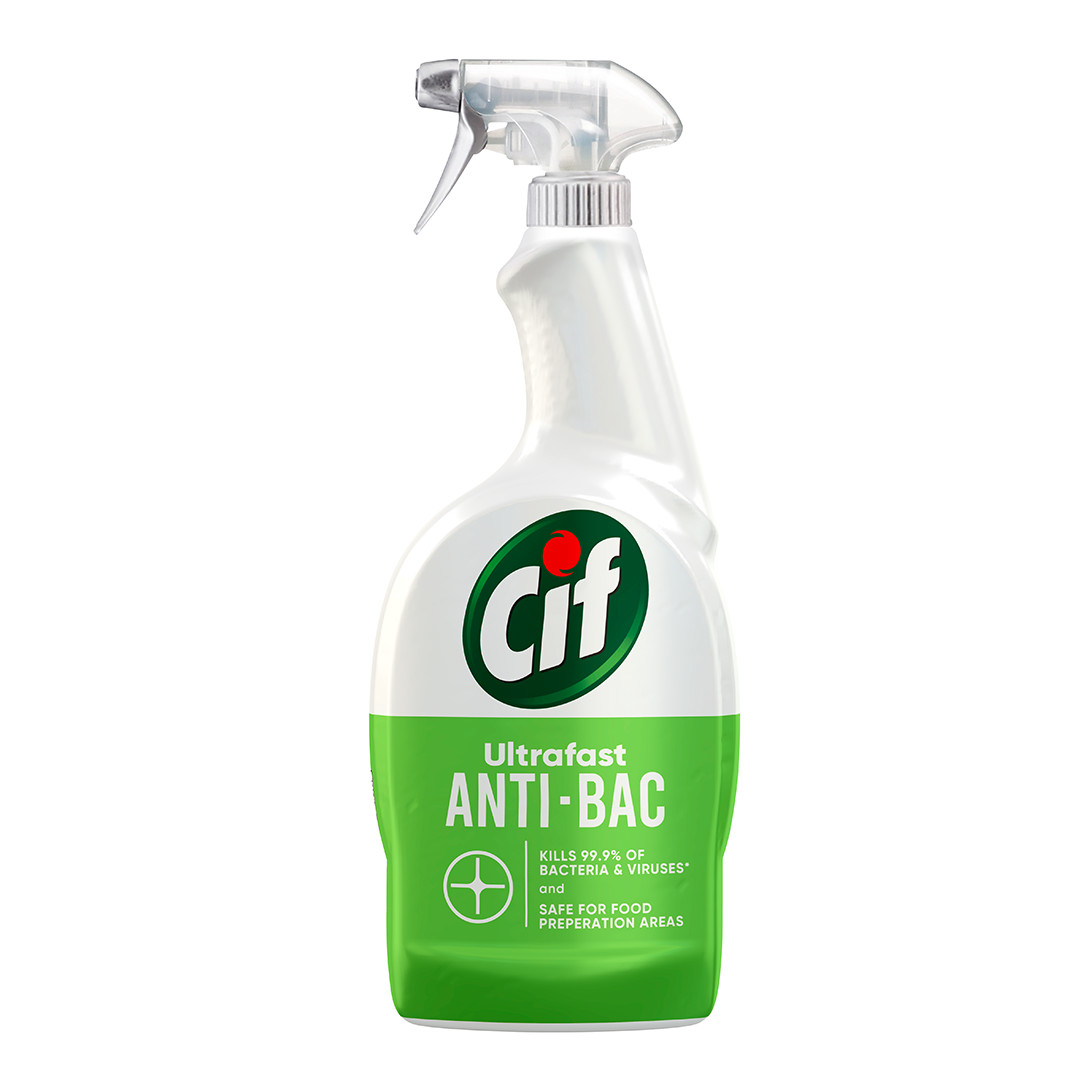 Cif Ultrafast Anti-Bac Spray XL
Choose Cif Ultrafast Spray for a hygienically clean home! With its fast-acting formula, Cif Ultrafast Anti-Bac Spray kills 99.9% of Bacteria & Viruses* quickly and easily to help keep you and your family safe. Our Anti-Bac Spray is safe for food preparation areas so you can clean with confidence, and contains cedarwood extract for a fresh fragrance.
How to use: Spray onto surface and wipe evenly with a damp cloth. Leave product to act for 5 minutes to allow for disinfection, then rinse or wipe away with a damp sponge. In case the surface is very dirty, clean the surface before disinfecting. Do not use on painted surfaces, marble or linoleum. Rinse immediately after use on plastic to avoid possible damage.  For use on painted or new/unusual types of surfaces, test on a small inconspicuous area first.
Benefits
Kills 99.9% of bacteria & viruses* quickly and easily from your frequently touched surfaces
Safe for food preparation areas so you can clean with confidence
Disinfects the surfaces around your home with its fast-acting formula
Leaves a fresh fragrance with cedarwood extract
Available in an XL pack for the best ever value from our Ultrafast range
From Cif, with over 60 years of cleaning expertise ensuring beautiful cleaning results
*Enveloped viruses including Vaccinia and Flu Viruses (H1N1). Cif Anti-bacterial spray Kills 99.9% of Bacteria & Enveloped Viruses Use biocides safely. Always read the label and product information before use.
DISINFECTANT: Benzalkonium Chloride 0.75g per 100g <5% Non-ionic Surfactants, Cationic Surfactants, Phosphates, Perfume.