Home

/

Cif Power & Shine Bathroom Wipes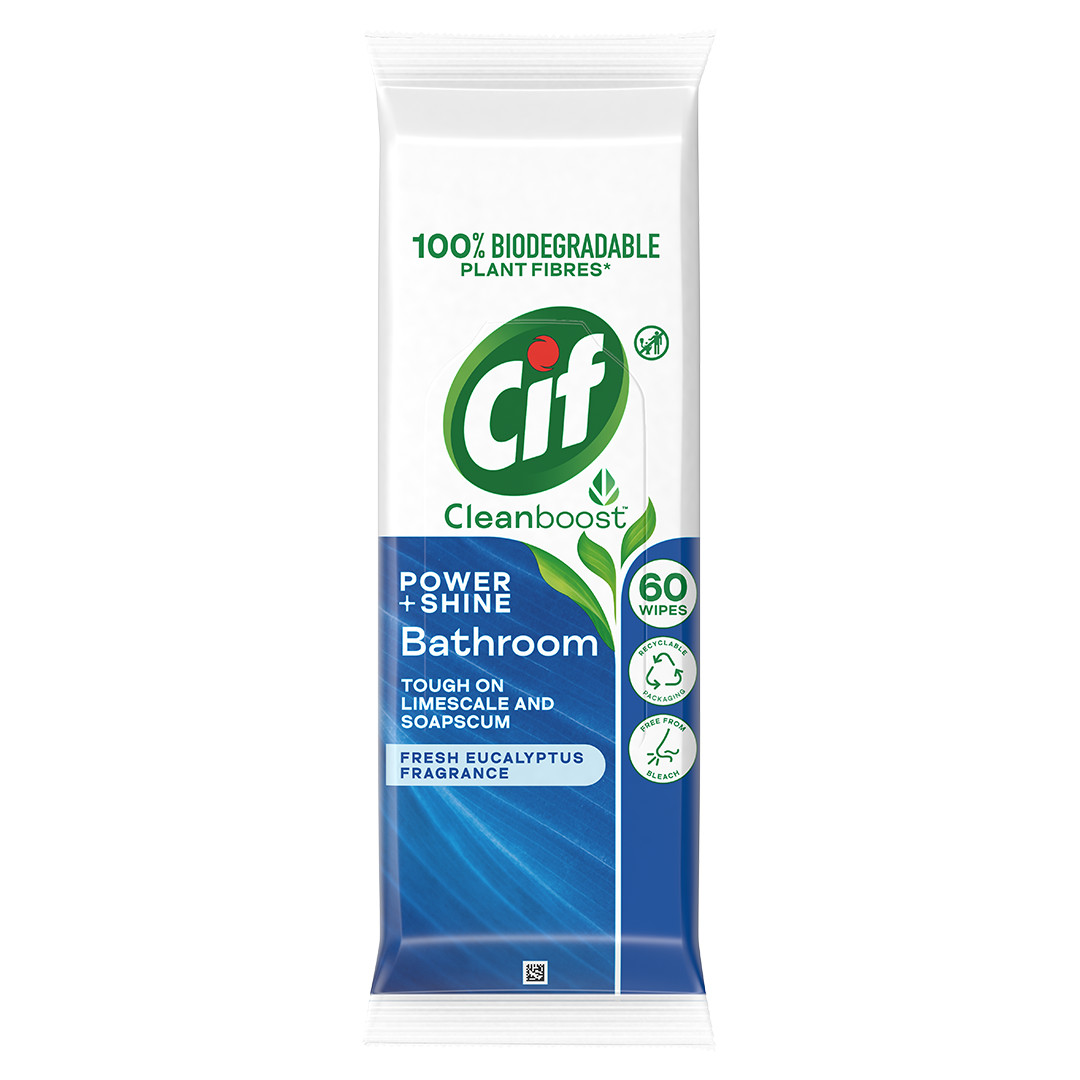 Cif Power & Shine Bathroom Wipes
Cif Power & Shine Bathroom Wipes are the ideal choice for quick yet powerful daily cleaning around your bathroom. They're specially formulated with water-repellent technology to help prevent limescale and dirt sticking to your surfaces, keeping them shiny and sparkling for longer.
These wet surface wipes are a convenient way to clean away all kinds of dirt, leaving a beautiful shine and gorgeous fragrance behind. You'll enjoy how shiny and clean your kitchen is thanks to Cif.
Cif Power & Shine Wipes are specially designed with a strong honeycomb weave to soften, detach, and lift dirt. This design means Cif Power & Shine Bathroom Wipes lift visible and invisible bathroom dirt quickly and effectively – so you can say hello to a beautiful bathroom even sooner!
For more hints and tips on how to restore beauty to your bathroom, visit Cleanipedia.
How to use Cif Power & Shine Bathroom Wipes:
Break the seal and open by peeling the sticker off halfway.

Wipe bathroom surfaces to remove dirt. No need to rinse or wipe away.

Make sure the pack is resealed after use to avoid wipes drying out.

Do not flush down the toilet. Do not use for any purpose other than that for which the product is intended. Do not use on marble or painted wood. For delicate surfaces, first try using in an inconspicuous area. Do not use for personal hygiene.
Benefits
3x limescale prevention
Quickly and easily removes visible and invisible dirt
Formulated for quick and powerful clean
Contains water-repellent technology for a lasting sparkle on surfaces
Suitable for sinks, cookers, showers, fridges, toilets, and bins
<5% Non-ionic surfactants, Phenoxyethanol, Iodopropynyl Butylcarbamate, Perfume.